Pay Per Click Management
You want to get all the exposure and promotion for your business, but have less to spend on it. As with most business decisions, marketing strategies seem to weigh heavier on small businesses. Whether you're new to pay-per-click, there's no contradict on many benefits of PPC advertising. As a method of amplifying online traffic and getting high leads, Pay Per Click advertising is one of numerous marketing techniques you should use to grow your business. Many business owners start out with online marketing strategies like SEO and Social Media but we assume that paid online advertising options, like PPC, are the natural next steps to grow your business.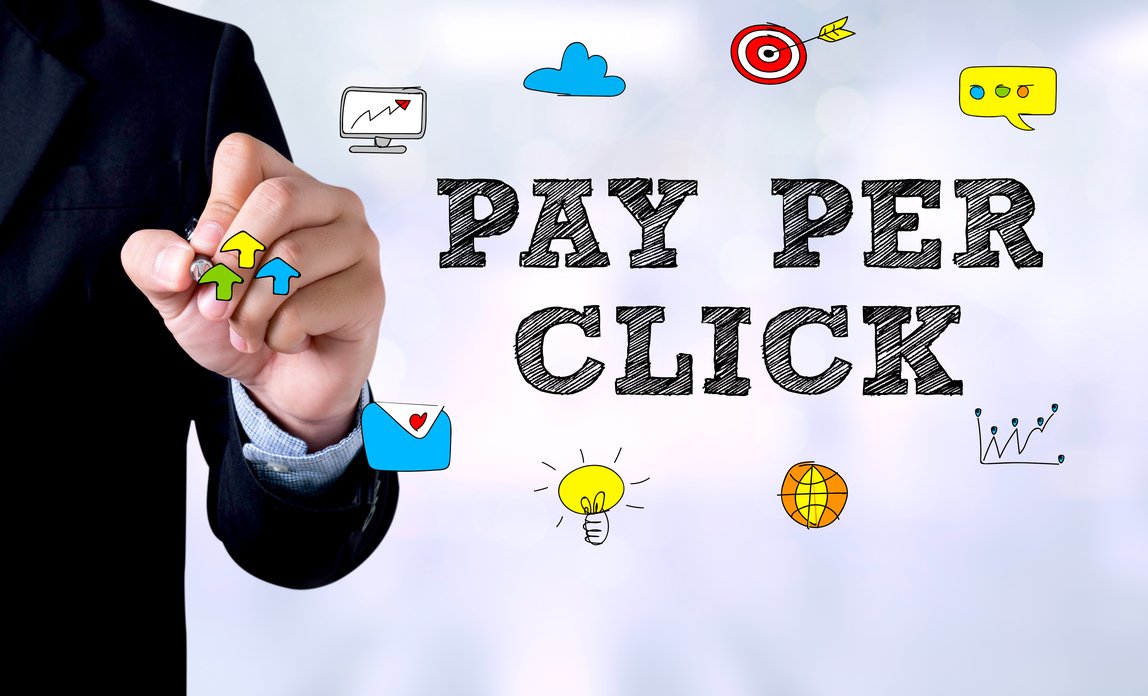 The Right Placement At The Right Time.
Our targeted campaigns get your brand in front of people, who are actively searching for precisely what you offer.
What are typical Pay Per Click Rates?
The key words or terms you are bidding on have the biggest impact on pay per click rates. Your pay per click may be affected by a number of variables, including:
Geographic: The region in which you are advertising. Google gives you the option to focus on a certain region, such as a state, city, or an area you choose on a Google map.
Google will set your keywords to broad match by default. Other options include exact phrase and exact match. Although it might cost you more money, this will give you more impressions. You can significantly reduce costs by setting your key words to exact match or phrase.
Partner networks for Google. A new campaign in Google will by default feature Google's advertising partners. This indicates that your advertisements will appear on websites using Google Adwords and you will get a tiny cut of the Cost Per Click. In many cases, cutting back on Google Advertising Partners can reduce total costs.
Compared to Google, Yahoo, and Bing, Facebook ads are presented very differently. You may target a wide range of characteristics with Facebook Ads, including geography, sex, interest, workplace, educational setting, language, and more.
High Commercial Intent Keywords Selection
High commercial intent keywords are also known as high intent keywords. They are those keywords which convey a strong intent on the part of consumers to conduct a transaction. Choosing the right set of high intent keywords is equivalent to winning half search engine advertising battle. Paid Pay Per Click is the best way to gain convertible visitors via high intent keywords.
Pay Per Click Services
The digital marketing tides are shifting and many companies are looking for fast, effective ways to position their brands in front of high-converting customers. Increase your search engine visibility and get immediate results with Thrive Internet Marketing Agency's Pay Per Click management services.
Ad Creation
Start creating customizable online ads with our advertisement maker
Create social media ads, display ads, banner ads, video ads and more.
Ideal for marketers, small business owners and creative agencies.
Free Pay Per Click Audit and Competitor Analysis
We at Digitek Nation provide FREE PPC Audit of the client's website and market capture analysis of their competitors. This helps our Pay Per Click marketing team to get a better perspective on the client's business and the windows of opportunities which are present in the market.
Maximize Your Results with the Right Pay-Per-Click Marketing Strategy
Media Buy
We create landing pages that align with the ads created in your PPC campaigns so that your customers find what they are looking for quickly to drive more targeted traffic.
Re-Marketing
Our progressive remarketing techniques helps you to shows ads to people who've visited your website. We help you to reconnect with your engaged customers to get more conversions.
Shopping Ads
Our approach to manage your shopping ad campaigns ensures that you get wide exposure, experience higher click through rate (CTR), and generate more sales effectively.
Paid Search
Do you want your company's appearance at the top of the search engines? Paid search marketing is most scalable form of marketing designed to connect your ads with searchers.
What our specialists do?
Services
Assistance with multiple ad social networks: Google, Yahoo, Facebook etc
Analysis of titles, meta descriptions, and landing pages for each keyword
A dedicated Pay Per Click consultant for PPC campaign management
Account set-up and Pay Per Click campaign management
Extensive keyword research
Reporting & Results.