Business owners may build, manage, and enhance their Google Business Profile using the free tool Google My Business. It exists to aid companies in luring new clients from search and mapping.
A few concrete advantages of claiming and improving your Google Business Profile include the following:
better rankings. For local searches, Google displays Business Profiles in the results, and optimised profiles are more likely to appear higher on the list.
greater visibility Google will display your Business Profile in the search results for more pertinent local searches if you provide useful and accurate information.
Here's how to make your Google My Business business profile as effective as possible: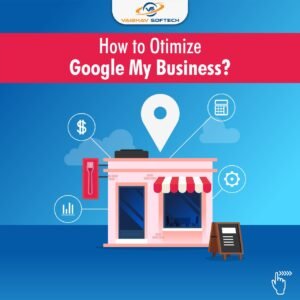 Create or take control of your business profile.
It's crucial to remember that Google My Business and Google Business Profiles are two distinct things:
1. Google Business Profile: An information-filled local profile for a company. Google Maps and desktop and mobile Google searches both display results from business profiles.
2. Google My Business: An instrument that is free to use for managing your Google Business Profile.
You must first create or claim your Google Business Profile through Google My Business before you can optimise anything. Click here, select "Manage now," then log into your Google account to accomplish that.
A management dashboard will be shown if your Google Business Profile has previously been claimed.
2. Select your company category
Not what it does or what it sells, categories explain what your firm is. Always select the principal category that most accurately sums up your company's operations as a whole, not just its goods or services.
This should be simple enough for most firms. Select "plumber" if you are a plumber. Select "pizza restaurant" if you are the owner of one. However, there are situations when the ideal option isn't always obvious.
Let's take the case of a chartered accountant managing an accounting firm.
4. Add operating hours
Everyone should post their opening hours because people need to know when you're open and closed. Although it may seem obvious, many business profiles are missing this crucial detail.
5. Establish holiday hours Nobody wants to make the trip to your establishment only to find out that it was closed early for the holiday. It's annoying and a definite way to get negative feedback, which might hurt your local rankings.
Add "special hours" to address this problem before it arises.
6. Include contact information
The "Info" option is where most businesses will want to enter both their website and phone number.
Only if you don't have a website or don't wish to be reached by phone should you leave these blank. You should at the very least include one of these in your business profile. Otherwise, customers have no means to get in touch with you.
7. Include images According to Google, companies with photos get 42% more requests for driving directions and 35% more website clicks than companies without photos.
Customers can also add images to a Google Business listing.
8. Include goods and services
It's typically worthwhile to add products and services to your company listing if Google gives you the choice to do so since this can make your listing appear for even more relevant queries.
9. Find more testimonials
BrightLocal's 2020 study indicates that reviews are becoming more significant for local map-pack rankings.
CONCLUSION –
Most of the aforementioned optimizations can be implemented in under thirty minutes. After that, your business profile will be properly optimised and won't make the frequent optimization errors that many business owners commit.
To maintain your profile accurate, you should still go through everything once in a while. (A couple times a year should be sufficient.)
It's crucial to understand that the goal of your Google Business Profile is to appear for searches with a local focus. In other words, searches made by people who want to find local establishments, goods, and services. A lot of business owners are confused about this. You'll need to invest in SEO outside of Google My Business if you want people to be able to find your company locally, nationally, or even worldwide.